The INFLATION ANIMATION ENGINEER
My Story
Steve Christmas, Inflation Animation Engineer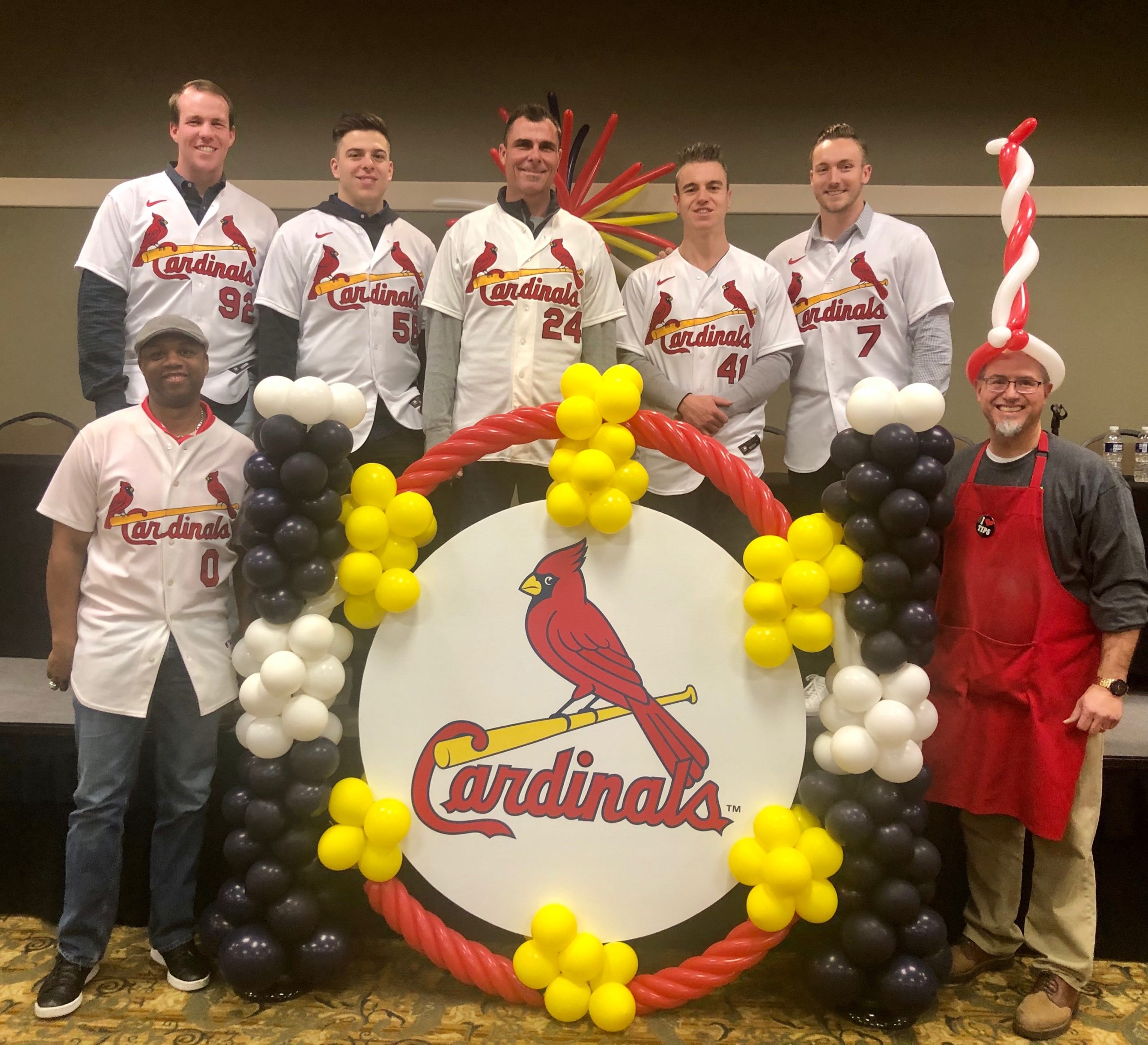 Hear From Steve – My Story
My name is Steve Christmas and I am the Inflation Animation Engineer.  My mother's real name is Mary Christmas and yes, my dog's name is Mistletoe.  Inflation Animation Engineer is a dream of mine to help people of all ages learn valuable traits to help them succeed in life.  We call Paducah, KY our home.  This is the story of how we took the dream of Inflation Animation Engineer to the form you see today.
July 11, 2005 my son, Barton, was 6 years old. It was my birthday, and I wanted to do something fun with him for MY BIRTHDAY.    
We lived in Atlanta, Georgia and he always loved the balloons at church, restaurants, and community events. When I heard about a balloon school in Atlanta I thought it would be fun for Barton and I to go to BALLOON SCHOOL. I took him thinking we would learn how to make a balloon dog, but when we got home I realized the pump was not great and we only had 24 balloons. We started playing with balloons, but popped them quickly while learning how to make a balloon dog, giraffe and a sword. 
The next year my family and I went to New York City on a mission trip with our church. Not being a musician or a carpenter or an electrician or a plumber I didn't feel we had anything to contribute, but heard they needed someone to do balloons. Since we could make a balloon dog, giraffe and a sword we caught a plane and went to NYC. 
When Barton was 11 years old he entered an entrepreneur fair at his school, won a prize and made some money.   So, I took him downtown with a tip jar and balloons on Saturday night to do balloons for people and shoppers.   He got a few tips, but he got lots of experience and practice and I got the opportunity to spend time with my son. Through middle and high school he was able to build a small business and since I was his chaperone and helper I got lots of experience too.  
His balloon twisting and entrepreneur experience was part of him qualifying for college scholarships and many other awards. 
When he left for college at Vanderbilt University in Nashville, I realized how much balloons had contributed to his STEM and critical thinking skills and how much I personally enjoyed doing balloons.  
Today, we do balloons for large events, company marketing promotions and many schools, churches and celebrations. We have done balloons for McDonalds, Chick-Fil-A, Chevrolet, Bass Pro Shop sponsored festivals, St. Louis Cardinals, Texas Roadhouse and many other companies.   
Thinking back, the foundation of BigBalloonNation.com and Blowing Up Smiles began by just learning how to make 7 balloon animals and the rest is history. 
We give God the glory for teaching us and for many opportunities. Today, I am mostly excited about teaching you and others how to twist balloons, learn about STEM, and engineer winners.  
Contact The Inflation Animation Engineer
Have questions about "Inflation Animation Engineer"?  Looking to book a group session with Inflation Animation Engineer Steve Christmas.  You can reach us by email or send us a message below.  We will be in touch soon!
E-Mail The Inflation Animation Engineer
Steve.Christmas@mail.com
By Mail:
Steve Christmas
Inflation Animation Engineer
623 Hillgate Rd
Paducah, KY  42001